Welcome to The House of Imp Studio and JennyK Productions
Last updated: May 27, 2023 at 11:56 am
Reaper made Easy – Streaming today!
It's that time again.  🙂
Brought to you by
The Global Voice.
This months Meet-up will happen on Saturday 27th May, 8PM UK, 3PM Eastern.
Join us for May's edition of "I'm Perplexed, What's Next", an open Q&A session where you can ask anything about REAPER, OSARA or accessible recording. Questions big or small are welcome from anyone with any amount of experience. We'll be online for a couple of hours, helping as many people with as much as we can until Scott's pizza is ready. or, if we are all particularly unlucky, I somehow run out of coffee. Honestly though, that's more a Scott issue than any true fear of mine. I'm not sure why that would be. Hmm.
As always, details on this Q&A and other goodies can be found on
ReperTeacher.com
Another outlet:
TechnoWitch now on
Mastodon. (@technowitch@tweesecake.social
Well, we'll see what happens. I'll try to be nice. 🙂
House of Imp Editing – How can I help?
Contact me for more information.
JennyK andfamiliar: Mismanaging motivation since 2002. Assisted by Reaper, Mac, Focusrite, Motu, ATR, Yamaha, MXL, Ibanez, Landola, Wester, Line 6, and Pizza.
Icarus Machine – Fragile! released! !
Fragile, Icarus machine's third release is out now!
Fragile, distributed by Distrokid.
Find Fragile on all the places. Ask your Alexa to play Icarus Machine, Fragile. Find it on Spottify, Apple music, and Bandcamp.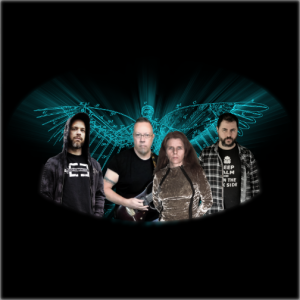 Fragile, distributed by Distrokid.
Spread the word! It's by far the easiest way to support us.
Share this on
Facebook.
And thanks to you all. In particular to kompoz.com where all of this madness got started and a whole bunch of crazy wicked excellent people simply rock! .

In more news:
Buy me a coffee! If you like what I do, hop over there and give me some love. I did however change it to Pizza. I've learned over many years on caffein and cranberry muffins that the body needs more than that. Pizza should cover the rest of the food pyramid, I'm thinking. 😀
***
More of my music and mixes on Pthe HOI Studio Portfolio page. and make sure to follow me on SoundCloud
But if you're not in the mood for any of that:
Rest your brain with a fantasy text adventure: Play it here:
Crystal and Stone, Beetle and Bone – A fantasy game by jennyK
Or do some reading on the Mother of Crow novel page. You know, the novel I'm writing as I publish it? 😀
Or check out one of my favorite episodes from House of Imp – The nonsense collective podcast, House of Imp 21 – A gentle moment, a Relaxing Imp – Meditation made easy.
A meditation practice with Imp. Yeah, that Imp. Very…err, soothing? 😀
This month on HOI (Includes updated posts.)