Welcome to House of Imp . Where nothing is expected of you. Where you can take your time in peace. Where you can breathe.
House of Imp is the personal website of JennyK – Vocalist, lyricist, and co-producer in the melodic metal band
Icarus Machine.
It is also an intermittent
Blog,
Podcast,
and collection of self-published
fiction.
Share this page on Twitter:
The Imp of houses... where I'm that there... Err, wait....
Click To Tweet
Last updated: November 15, 2019 at 17:58 pm
Welcome from jennyK
Corium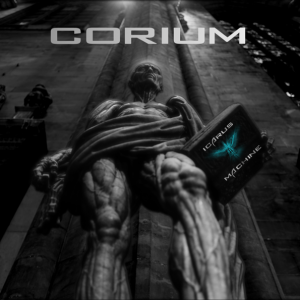 After two years it is finally finished. Corium is our second album and it is a couple of steps up from our debut album "This Sundered World" (2016). This album returns to the world created in the novel "A Mother's Heart." and the theme in this album expands the world and focuses on new characters. The companion novel to Corium – "Mother of Crow" is still being written with no release date in sight.
But Corium is very much ready and you can decide for yourself if it was worth the wait.
Find Corium on
Deezer,
Spottify,
iTunes,
Google Play,
and
Amazon.
and of course on
Bandcamp!
Read the latest on HOI, Icarus Machine, and JennyK :
What's New

Wednesday, Nov 13 @ 10:29

-

Latest news, thoughts, and things to come November 13, 2019 So, I started a fundraiser. My microphone is failing me, so I would love help with a new one. Sounds easy enough. Well, it's not. Psychologically and practically it's tough. I keep thinking it's a stupid thing to do. Why would anyone care. It's the wrong time of year to ask people for money, even if it's a few dollars. I'm not sick or homeless or in need of... anything truly critical for survival. Someone said to me, "It's a shot in the dark." I'm not sure what that actually means. but it doesn't feel like encouragement. Another issue that crops up is that since I do have a microphone, I use it so clearly I have one, my ask seems unnecessary and probably feels like a simple grab for cash. I'm not sure how to think about that. It makes me doubt myself. Grab for cash? Well, no! But I'm sure that depends on who you ask too. First world problem in a nutshell. but then I remember my actual situation and the reason why I started the fundraiser. It's simply because the gear I have is failing and I have problems keeping it running while I record. Sometimes it's fine for hours, some days I just walk away because there's nothing I can do to finish my recording. If it fails me completely, I will not have what I need to do what I do between six and ten hours a day when production is ongoing. and at that time, it's too late. It's important to me, it's that simple. and there are no margins to nibble at when there are no funds to begin with. 🙂 So… Go to the post.
But if you're not in the mood for any of that:
Rest your brain with a fantasy text adventure: Play it here:
Crystal and Stone, Beetle and Bone – A fantasy game by jennyK
Or do some reading on the Mother of Crow novel page. You know, the novel I'm writing as I publish it? 😀
Or check out one of my favorite episodes from House of Imp – The nonsense collective podcast, House of Imp 21 – A gentle moment, a Relaxing Imp – Meditation made easy.
A meditation practice with Imp. Yeah, that Imp. Very…err, soothing? 😀
Leave a comment using Facebook