Icarus Machine
Icarus Machine is on
Patreon
Fragile!
Fragile! released! !
Fragile, Icarus machine's third release is out now!
Fragile, distributed by Distrokid.
Find Fragile on all the places. Ask your Alexa to play Icarus Machine, Fragile. Find it on
Spottify,
Apple music, and Bandcamp.
Share this on
Facebook.
And thanks to you all. In particular to kompoz.com where all of this madness got started and a whole bunch of crazy wicked excellent people simply rock! .
Previous releases
Corium
Full length album.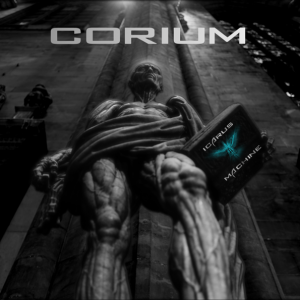 After two years it is finally finished. Corium is our second album and it is a couple of steps up from our debut album "This Sundered World" (2016). This album returns to the world created in the novel "A Mother's Heart." and the theme in this album expands the world and focuses on new characters. The companion novel to Corium – "Mother of Crow" is still being written with no release date in sight.
But Corium is very much ready and you can decide for yourself if it was worth the wait.
The album is available on all the streaming services, such as:
Deezer,
Spottify,
iTunes,
Google Play,
and
Amazon.
and of course on
Bandcamp!
Check it out. 🙂
About us
The members of Icarus Machine came together late 2015 after collaborating online over several years on various projects with each other. The members, Bill Babcock, Jenny K Brennan and Jordi Ribas, hail from all over the world: Massachusetts, United States; Ontario, Canada; all the way to Galicia, Spain.
Having discovered they were like minded about music and art, they found a common vision and desire to create something different – a project encompassing music and literature where the music was subtext for the story and vice versa.
Their first album is written around the events in a novel written alongside the music. "This Sundered World" is a steampunk inspired story about Gabriel who finds himself alone in a sundered society, a world he knows nothing about. Gabriel and the characters he encounters became the inspiration for the music and lyrics on the album.
© 2016 Sundered Records

Where to find our stuff.

And more.